Hello, I am Lyubov Lee a Naturopathic Doctor (N.D.) and a board-certified Family Medicine Nurse Practitioner (FNP-BC).
I want to empower people to feel better by using both natural and conventional medicine tools.
After over a decade in family practice and teaching nursing at the University of Tennessee and UT Knoxville Medical Center, I believe that health is an everyday endeavor.
I incorporated the knowledge of Family, Functional, Ayurvedic, and Naturopathic medicine into 2500 articles I have co-authored on WikiHow Health. I am happy I can help many people beyond the clinic where I practice. 
Whenever I am not caring for patients in the clinic or writing, I am planning healthful recipes, reading, working out, traveling, and sharing my love for holistic medicine with all that care to ask.
I believe every person deserves to live a more awake, healthy, happy, and beautiful life. I am here to support, guide, inspire and cheer you on to become the best version of yourself!
I have partnered up with Banyan Botanicals in 2022 and here is the link to all of my favorite Ayurvedic products.
Use LUBA15 code to get a 15% discount when shopping at Banyan Botanicals.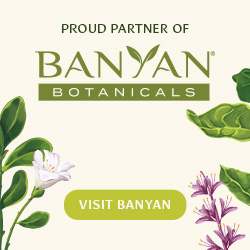 If you would like to partner up with me for your feel-better-naturally journey, reach out. My e-mail is [email protected] or I direct message via my Instagram account @mywellbits
Wishing you to feel light, ease, and grace within your body, mind, and soul.